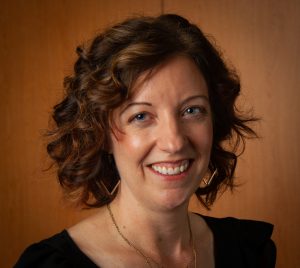 President/Founder/Executive Director
Kim Francis
kim@servespot.org
When people connect and work together, we can bring even greater healing and hope to our community than will ever happen alone. That's called synergy. I love helping people connect and figure out that they can be a part of the solution to problems in our community, together. As my friend Dave Runyon says in his book, The Art of Neighboring, "In this life, we can do only a few things really well; I think it's a good idea to make certain that one of those things is what Jesus says is most important." Jesus said love God and love your neighbor. We at Serve Spot want to make it simpler for you to do both.
When not thinking about unity and service in New Braunfels, you'll find me homeschooling three kiddos, nerding out about food and nutrition, enjoying liturgy at St. John's Episcopal, or drinking coffee and traveling the world with my favorite human, Eric.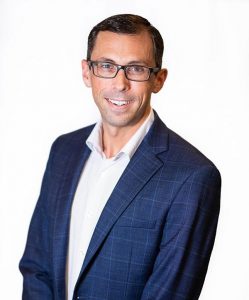 Vice President
Tyler Ferguson
tferguson@abcsa.org
Tyler Ferguson has served as the Director of Development for Any Baby Can of San Antonio and New Braunfels since June of 2022. Prior to his role at Any Baby Can, he served as the Associate Pastor at Freedom Fellowship Church, a non-denominational church in New Braunfels. In addition to his passion for the mission of Any Baby Can, Tyler also has a desire to see the Church unite around the key pillars of the faith that have united Christians since the birth of the Church. By allowing room for healthy disagreement on secondary issues, the Church is able to come together to affect change in the world. It is in this way that the mission of Serve Spot is so near and dear to his heart. In his spare time Tyler enjoys long-distance running, with his favorite distance being the half-marathon. Tyler and his wife Brittney have been married since 2010 and have four daughters.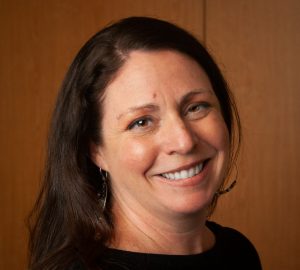 Board Member
Bethany Benson
bethany@grueneumc.org
Bethany Benson has lived in New Braunfels with her husband, Thor, and 16-year-old twins, Anna and Harry, for seven years. She enjoys actively serving with the Missions Ministries at Gruene United Methodist Church, the Comal County Child Welfare Board, The Hill Country Suzuki Association, The New Braunfels Chapter of National Charity League, The Comal County Homeless Coalition, and other community organizations in New Braunfels. She is committed to promoting relationships and cooperation between agencies and churches in the greater New Braunfels area and is excited to see the progress we can make towards effectively serving those most in need in our community.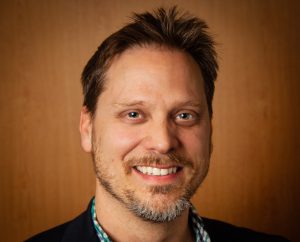 Board Member
Jake Fain
pastor@peacenb.org
Jake was called in 2015 to be the pastor of Peace Lutheran Church in New Braunfels. He loves serving in the Church and finding ways to be Church in the world God envisions. It is a joy to walk with so many others and find the daunting challenges of this world diminished in comparison to the power of God's reconciling Spirit and the community of faith.
He is passionate about Serve Spot's mission of uniting the Church to transform the city, aligned with God's call to build a broader coalition of brothers and sisters in Christ to work together for the health of the city. He looks forward to a time when all the Church stands united to care for the least of these and sees each other as one.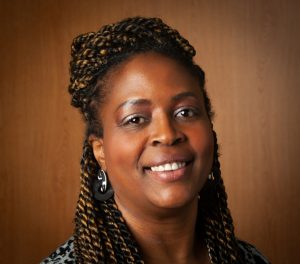 Treasurer
Lynn McCord
lynn.mccord@gmail.com
Lynn has worked in the insurance profession for almost 20 years in the public sector arena. She is blessed with one middle school-aged daughter and enjoys watching her perform in theatre and dance. She enjoys traveling, visiting new places, and learning about new cultures. She is a believer in the power and impact of volunteering through serving locally within the community, and truly believes volunteers are the pillars of every community. She has volunteered in several different areas of church ministry, including women's ministries, small group leading, youth ministry and primarily volunteering in children's ministry which will always be near and dear to her heart. She also volunteers in several diversity network groups within her professional community as well as being an active member of the NB IDEA Forum. She has been a part of Serve Spot for about 2.5 years and loves the heart and the mission of this organization to be unified as one congregation, serving as one in our community.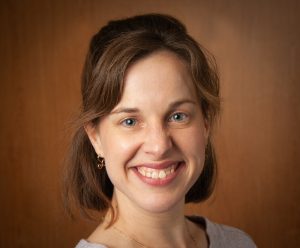 Secretary
Brandi Raschke
brandileighr@outlook.com
Training Coordinator – CASA of Central Texas, Inc.
Peace Lutheran Church
Brandi has lived in the Central Texas area for over a decade. She completed her undergraduate degree at Texas Lutheran University and has a Master's in Education from Texas State. Brandi is the Training Coordinator for CASA of Central Texas. She is a member of Peace Lutheran Church and is the Chair of their Service Ministry. When the sun is out, Brandi enjoys family walks at Landa or Fischer Park with her husband Nate, daughter Stella, and dog Remus.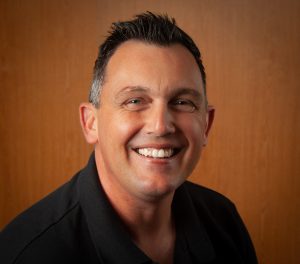 Staff
Duncan Campbell
duncan@servespot.org
Duncan Campbell serves as the event coordinator for ServeSpot. He earned his MA in Bible in 2006 and has been in some form of ministry for the last twenty-five years, including youth, campus, and preaching ministries. He has been part of the Big Serve since its inception. Currently, he's a graphic designer, caricature artist, photographer, teacher, and preacher.